Freedom and Security in a Magnificent Setting
Independent Living at The Culpeper offers everything you could need right at your fingertips — all in the prettiest town in Virginia as named by "Architectural Digest."
Gorgeous Blue Ridge Mountain views. Fun and friendly neighbors. The freedom of an active, carefree lifestyle. New state-of-the-art fitness center and innovative wellness programs. Exceptional dining options and enriching amenities. A secure plan to maintain for the future.
To schedule a personal tour of one of the best retirement communities in central Virginia, please fill out the request form.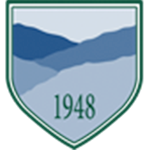 Maintenance-Free Cottage Living
Make the most of your retirement at the premier senior independent living community in Culpeper, Va. We offer 27 free-standing 2-bedroom cottages in a variety of styles on a 100-acre campus. Each beautiful retirement home provides a fully equipped kitchen, spacious living areas, utility room, carport or garage, and a screened-in porch for wonderful outdoor living space to make the most of the views. Some also include a den, finished basement, separate dining room and a deck for those looking for extra living space. Our cottages are pet-friendly, too!
Leave the headaches of housekeeping, home maintenance and lawn care behind. We take care of that for you. That way, you'll have time to enjoy all the things you love and discover new passions. And just wait until you attend one of the many neighborhood block parties!
Best of all, we're a Continuing Care Retirement Community. You'll have the peace of mind of knowing that a full continuum of care is available right here on campus if the need ever arises.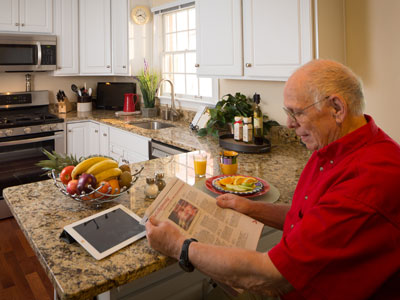 Cottage Floor Plans to Match Your Style
Choose any floor plan to enlarge.
The Keswick II floor plan is the same layout as the Keswick I, with the addition of a finished basement.
Contract Options
Independent Living at The Culpeper offers a fee-for-service continuing care contract. It requires payment of a one-time entrance fee and a monthly fee for the cottage residence of your choice. The continuing care entrance fee and monthly fees vary depending on the type of cottage floor plan you select and the number of occupants.
With a continuing care contract, you'll have a guarantee of availability to a higher level of care if or when the need arises. You'll also receive a 10% discount on higher levels of care for the rest of your life and benevolence if you outlive your financial resources through no fault of your own.
This contract also includes:
Use of all the community's exceptional amenities and services
20 meals per month in community dining venues
Maintenance of residence, including housekeeping
All appliances
Water, sewer and trash service
Transportation for local medical, cultural and social trips
Additional expenses include utilities such as cable and phone, additional meals, dry cleaning, and health services.
Fee-for-Service Continuing Care Entrance and Monthly Fees Range from:
1 Resident:
Entrance Fee: Starting at $213,000
Monthly Fee: Starting at $2,342
2 Residents:
Entrance Fee: An additional $31,000
Monthly Fee: An additional $1,336 on average
Frequently Asked Questions
Many independent seniors choose a community simply to eliminate the burdens of owning a house — higher insurance, property taxes, repairs, yard work, shoveling snow and regular maintenance. Often the decision is driven by the desire to be in a social and active environment. It also provides levels of safety and security. Unlike living alone, at a community there's always someone close by if an emergency arises.
As a not-for-profit organization, our mission and long-standing values govern every management and financial decision our executives, our associates and our dedicated Board of Trustees make. Instead of focusing on profits for shareholders, revenue generated is reinvested into the community, ensuring The Culpeper's dedication to improving the lives of our residents, staff and community we serve.
LifeSpire Transfer Program
LifeSpire has a resident transfer program designed to allow residents to transfer between any LifeSpire community.
As needs change or as friends or family move the LifeSpire transfer program enables flexibility in where you live.
Transfers are dependent upon space being available at the destination community. For further details on the LifeSpire Transfer Program call us at

540-218-3747

.