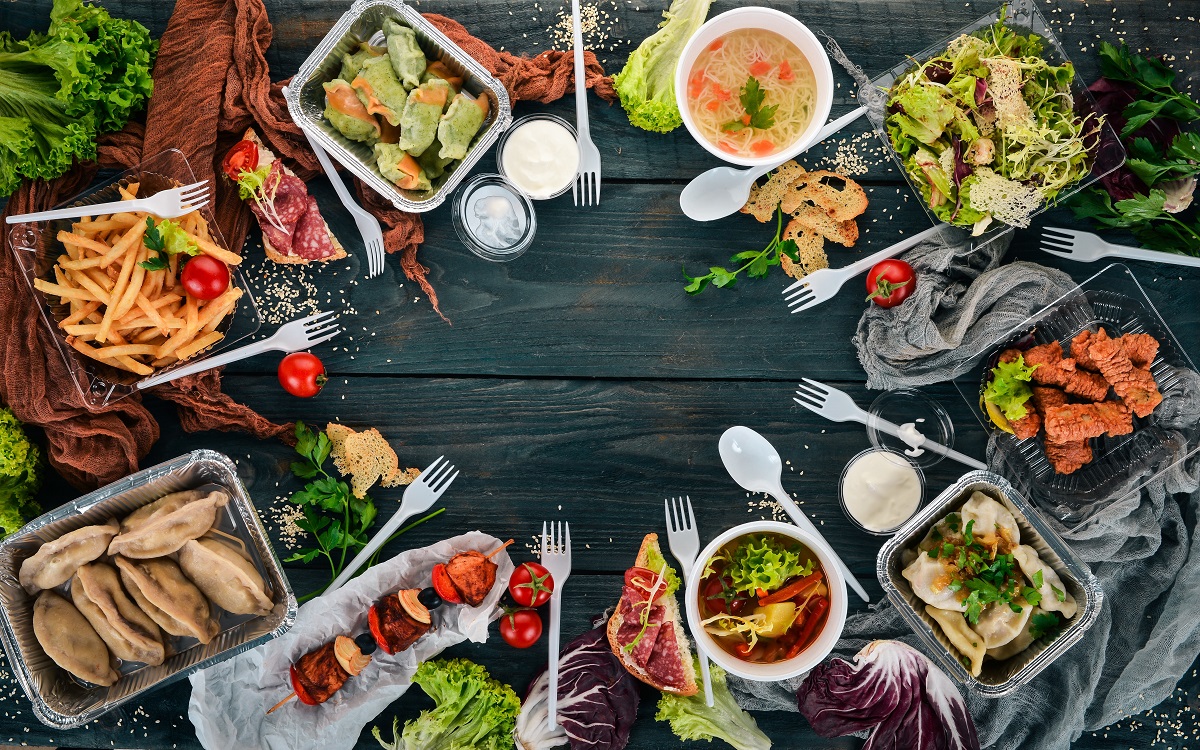 The Culpeper Teams Up With Local Restaurants to Support Healthcare Workers
March 31, 2020
As many Americans adjust to a new normal of working from home in a virtual office, it's business as usual for millions of healthcare workers across the country. Nurses, doctors, servers, housekeepers and facilities crews at each of our communities have shown up for work every day to make sure things run smoothly for The Culpeper's residents. These dedicated team members are quite literally on the front lines of the nation's battle against Coronavirus (COVID-19).
In order to show support and express appreciation, LifeSpire of Virginia, The Culpeper's parent company, began sending catered meals to each community on March 24. LifeSpire of Virginia's human resources team has done outreach and placed orders at local restaurants in the areas surrounding our communities.
Stephanie Clower is the Director of Nursing at The Glebe, another LifeSpire of Virginia community. She says the meals are another way LifeSpire of Virginia has shown its support. "I have said many times over the last three years that LifeSpire of Virginia and The Glebe are truly the best company and facility that I have ever had the privilege of working for. I am so thankful to be a part of this organization. Your kindness and concern for our staff during this difficult time is so very much appreciated," Clower said.
"Our intent is to continue to thank our dedicated teammates for their efforts, ensure they are getting a healthy meal and hopefully free up some time and energy from the culinary team members who are preparing and delivering meals to our residents," said LifeSpire of Virginia President and CEO Jonathan Cook. "Additionally, we want to do our part to support the local businesses and economy during this very difficult time."
Meals were provided by Luigi's, Shawn's Smokehouse and Grill 309. Each restaurant is open for carryout or delivery services.
Because our team members are on the front lines, many may not be able to come to work because they have been exposed to the virus or are exhibiting COVID-19 symptoms themselves. Each LifeSpire of Virginia community maintains an employee crisis fund to which a staff member may turn to in times of need.
At this time, it is challenging to know the full impact on staff, but we are grateful to have the crisis funds to help those who may experience true hardship due to COVID-19. LifeSpire of Virginia staff members have the option to support the crisis fund through a recurring payroll deduction and many do. A one-time, secure online gift may be made here. All gifts are 100% deductible and will provide immediate relief to those in financial distress.
"At the heart of the Foundation's mission, we promise to care for our residents and provide them with essential services and programs to enhance their lives. Behind the scenes, our staff plays a major role in providing these services. Supporting the crisis fund is a wonderful way to let our staff know we appreciate everything they are doing to keep our residents safe, healthy and engaged."
Vice President of the VBH Foundation Jodi Leonard