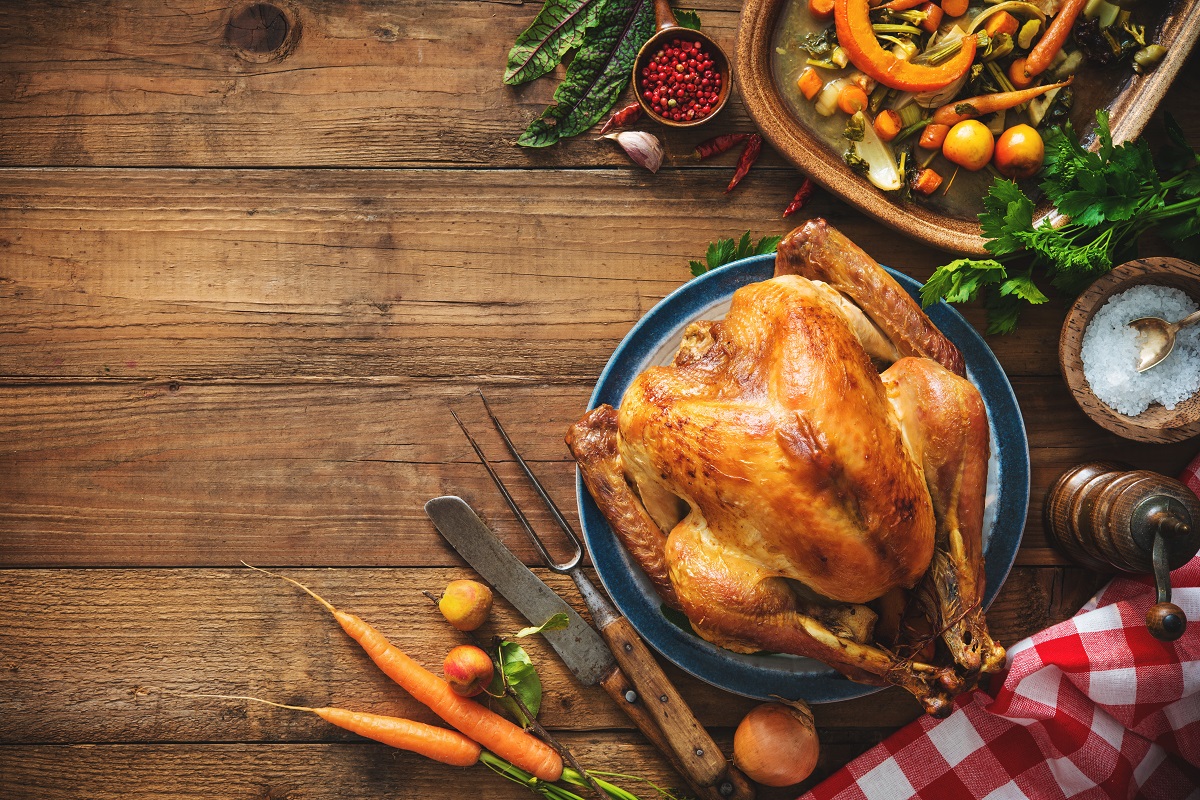 The Culpeper Announces Thanksgiving Plans
November 11, 2020
It is with great pleasure that The Culpeper's culinary services team announces a Thanksgiving meal will be offered, and guests will be allowed in to dine with loved ones. However, plans could change based on many factors surrounding COVID-19.
Thanksgiving Dining
On November 26, due to COVID-19, some guidelines will need to be followed. (Please note that all families will be screened before entering the community.)
There is a two guest limit per resident/couple
Guests must be over the age of 18 years
Sanitize hands prior to entering the assigned dining area
Wear a mask until the food has arrived at the table
Tables will be socially distanced from neighboring tables. Do not approach other tables.
Guest(s) will be seated at the same table with a resident but will be socially distanced away from the resident at the opposite end of the table
A 90-minute dining time will have to be strictly adhered to for proper sanitizing between each seating.
When the dining time is done, place a mask back on and sanitize hands on the way out of the dining area.
Family members should not attend if they are experiencing any signs of illness. Please call and cancel the reservation if this occurs.
Mealtimes will be by reservation. The clinical team will be reaching out to each resident representative in healthcare, memory support and assisted living to find out what each family's plans are. Reservations can be made at that time. Cottage/independent living residents will also be called to determine if reservations are needed. If a dining time needs to change, the culinary services team will try to accommodate the request, but seating is limited at each designated time. There is no guarantee of what area a family will be seated in and reservations cannot be made for specific areas. These guidelines must be adhered to due to restrictions, spreading out dining times and seating.
Healthcare residents and families will dine in the healthcare neighborhood and memory support residents and families will dine in the memory support neighborhood, to include the activity room in both locations. Dining for assisted living and independent living residents will be spread out in the main dining room, private dining room, café, activity room and the assembly room.
Dining times will be limited to a certain number in each seating. The team will do its best to get families in at the desired time but may have to designate an earlier or later seating based on the number of reservations.
Dining Times
11 a.m. – 12:30 p.m.
1 – 2:30 p.m.
3 – 4:30 p.m.
5 – 6:30 p.m.
Due to the restrictions, a buffet will not be offered this year. The menu is attached and will be served tableside. The cost of the Thanksgiving meal will be $15.
The Culpeper's programming team is also working diligently to enhance resident engagement for the Thanksgiving Holiday. The Culpeper will host activities for the residents in all levels of care including pie-making and an apple cider tasting event. Each resident will receive a gratitude gift basket. The Culpeper's team encourages all residents and families to submit favorite Thanksgiving recipes to be included in a special holiday cookbook that will accompany the gratitude gift. Please contact the programming team to contribute to the recipe book.
Contact the Director of Culinary Services Bernadette Hunter at (540) 321–1327 with questions regarding Thanksgiving.