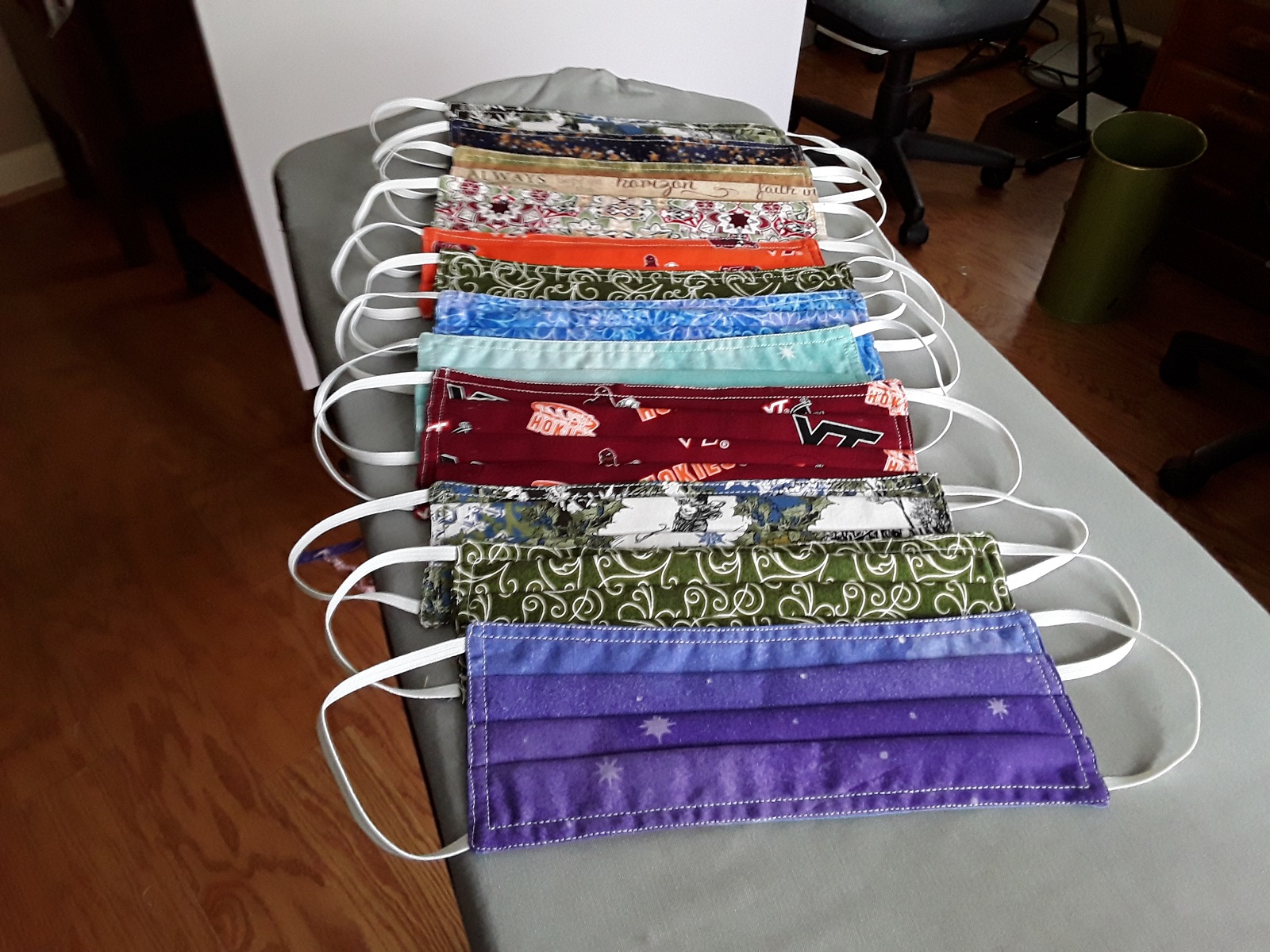 Handcrafting Hope: Culpeper Residents Sew More Than 100 Masks
April 9, 2020
When the Center for Disease Control and Prevention issued a recommendation for all individuals to wear cloth face coverings, Jane Scott's concern wasn't for herself. Instead, her mind automatically went to her daughter, Rachel Ann, who lives at the Mary Louise Kelly Home—a group home for adults with developmental disabilities provided through Hope Tree Family Services. Upon hearing there was a need for masks at the home, Jane took up her needle and thread and enlisted the help of some friends.
"Family members and friends began to ask for them. Our son, Ed, voiced a need for the employees at his company, EcoSeptix Alliance. Then, Hospice of the Piedmont called for masks to use in their work," Scott said. "Another Culpeper organization is waiting in the wings."
Together, she and fellow Culpeper residents Bess Brooks, Peggy Blank, Judy Maxfield, and Joan Blackwell along with friends in the community Pamela Dolgan and Norma Allen have made dozens of masks.
"We turned out 91 for the group home. They will share with other Hope Tree homes. At this point we are probably close to another 100 completed," she said.
When team members at Hope Tree received the package of masks, they were overwhelmed by the mask-makers generosity. Theresa Carneal sent an email to Scott because she was too emotional to call.
"I was expecting 10 masks, not this amount," said Carneal. "This is so fabulous; we don't know how to thank you for this. THANK YOU! THANK YOU! THANK YOU!!"
Scott said as long as there is a need and they have materials, she and her friends will continue cutting and stitching masks. Donations of fabric or masks are being accepted at The Culpeper. Donations may be dropped off at the main entrance security checkpoint or by mail to resident services.