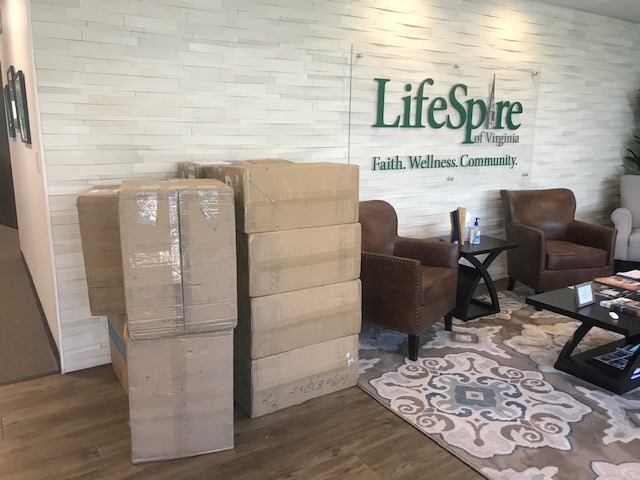 LifeSpire of Virginia Delivers 4,400 Masks to The Culpeper
April 8, 2020
On April 7, LifeSpire of Virginia obtained 8,000 N95 respirators for distribution to caregivers in the assisted living, memory care and health care areas at each community as well as 9,600 surgical masks for all other staff to use. Two thousand respirators and 2,400 masks were delivered to The Culpeper on April 8 to supplement the personal protective equipment (PPE) already in use.
"It is critical that the members of our teams and our residents are protected with proper PPE. We continue to work daily at securing our supply chain and are expecting additional deliveries to continue next week and the weeks after. We are grateful to our partners for assisting our communities to obtain facemasks and other supplies. The health and safety of our residents and team members are our top priority. We will continue to take all possible measures to keep this virus from impacting our residents, staff and families." Paula Bolton, LifeSpire of Virginia's director of clinical services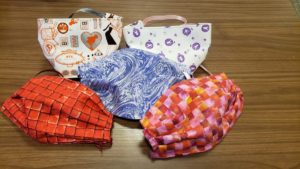 On April 3, the Centers for Disease Control and Prevention (CDC) issued new guidance that recommended all individuals wear cloth face coverings in public settings where other social distancing measures are difficult to maintain. This recommendation comes as research shows COVID-19 can spread between people interacting in close proximity—for example, speaking, coughing, or sneezing—even if those people are not exhibiting symptoms.
In keeping with the CDC's recommendations, The Culpeper's management team is urging residents and all team members who do not regularly interact with residents to wear face coverings. The Culpeper has received a number of donated masks or coverings made by residents. Household items can be used to make a do-it-yourself mask. With a bandanna, scarf, t-shirt and a couple of rubber bands, residents and team members can protect one another from the spread of COVID-19.
Courtney Harver, program manager at LifeSpire of Virginia's Richmond community, wanted to be sure residents know how to create their own masks, so she recorded a tutorial.
LifeSpire of Virginia is home to more than 1,300 residents and the management teams at each community want to ensure that all residents have access to a cloth mask. Therefore, donations of fabric or masks are being accepted. Donations may be dropped off at the main entrance security checkpoint or by mail to resident services.