What is the Priority Program?
The Priority Program is your chance to be among the first to see and reserve the floor plan of your choice in our new cottage expansion. By signing up to be a Priority Member, you will join our wait list and enjoy exclusive access to a variety of valuable benefits.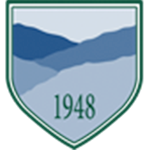 How does it work?
Complete, sign and return a Cottage Expansion Priority Member Agreement with your fully refundable $500 deposit. Once your Agreement has been received, you'll be assigned a Priority Number. Priority Numbers are assigned on a first-come, first-served basis. Once architectural plans are finalized and Priority Reservation appointments begin, you will have the opportunity to meet personally with one of our sales counselors, view all the plans for our community and reserve the cottage of your choice, based on your Priority Number.
Of course, holding a lower number makes it more likely that you will receive your first choice of residence — and your Reservation agreement ensures that you will be invited to informational events for Priority Members — so it pays to act now.
How to become a Priority Member
Joining our Priority Program is easy! You can download a Cottage Expansion Priority Member Agreement here and return it with your fully refundable deposit in the amount of $500. You can make your deposit by appointment only, via U.S. Mail, or on our online deposit page.
By Mail: Print the Cottage Expansion Priority Member Agreement, sign the agreement, include a check or money order payable to The Culpeper, and mail both to: The Culpeper, Attn: Rose Meeks Wallace, Director of Marketing, 12425 Village Loop, Culpeper, VA 22701
Online: Make a Priority Deposit Online
To learn more, call 540-324-8650 or contact us online.